PASSWORD: tower
Toronto, Onterio, Canada
At this point we were about ½ way through the trip, schedule wise, but not distance wise. We'd been finding places we liked a lot along the way and staying an extra day or two here and there, and it was starting to add up. If we wanted to hit all the remaining planned stops we were going to have to stay on track.
With a new tire up front and a chip on our shoulder from the last border crossing, we were all set for our second dip into Canada. The drive was a long one, and when we got to the border this time, it was PACKED. There was no rest area to pee or pull over anywhere, as it was nestled on the US side of big a bridge. The lanes were all full and moving nowhere fast. When we finally got to the customs officer, it was a woman, who DRILLED us on why we were coming into the country and how long our stay would be, she also asked how much money was in our bank accounts and how we planned to pay for our stay.
I think telling her we were on the no plan plan and had intentions to couch surf would have been a mistake. She seemed like a real bully. So we sweet talked our way in and then busted out the good old road atlas (since all cell service drops the second you cross the border) to get us the rest of the way to Toronto.
There wasn't much to look at along the drive, mostly barren plains. I can only imagine what a tundra it becomes in the winter. We arrived at our friend Kari's house just outside of Toronto, just before dark. We were greeted with cheese and wine, great conversation, and later sat outside around their fire pit roasting smores with her two boys.
In the morning we caught a train into the city and walked around downtown for a bit, exploring Lake Shore Blvd, Queens Quay and Harbour St. We spent some time watching the sail boat races (even though we had no idea what was going on) that were part of the 2015 Pan Am Games taking place in the Inner Harbour that separates the main land from Toronto Island. We didn't do the ferry ride over to the island but I hear they have a nude beach, so we missed out on that one! Aw shucks!!
After that we trekked over to the famous CN tower for our 4:30pm dinner reservations (it's the only time slot they had available). The tower is 553.3 meters (or 1815 feet, since I assume few of your reading this understand the metric system) high, making it the tallest freestanding structure in the Western Hemisphere!! We ate at the 360 restaurant which spins 360 degrees every 90 minutes, giving us a panoramic view of the city. We had a bottle of wine or two and a 5-course meal. Don't judge us, we'd been living on goldfish, canned tuna and beef jerky for the last month and a half so it was time for a splurge!!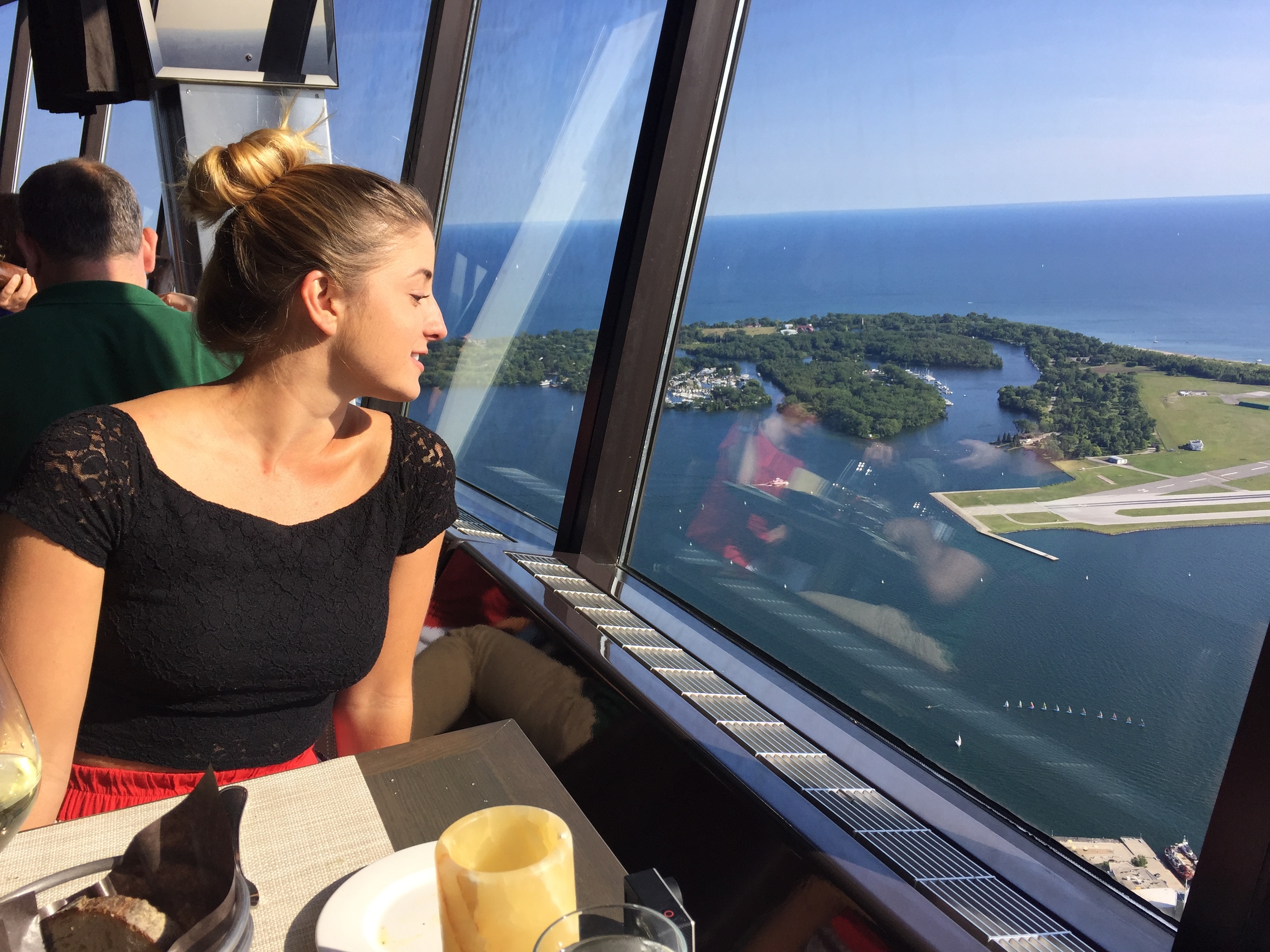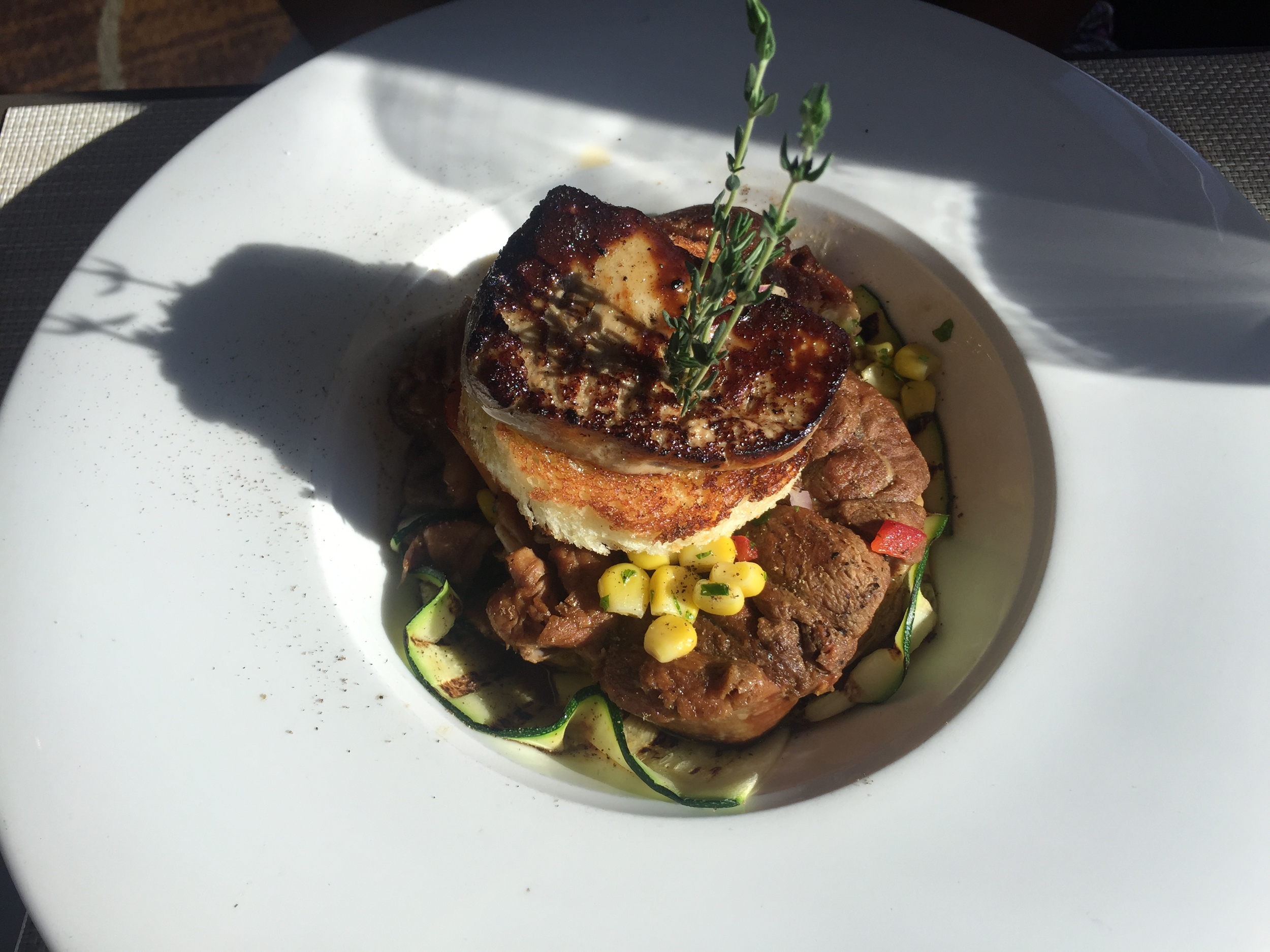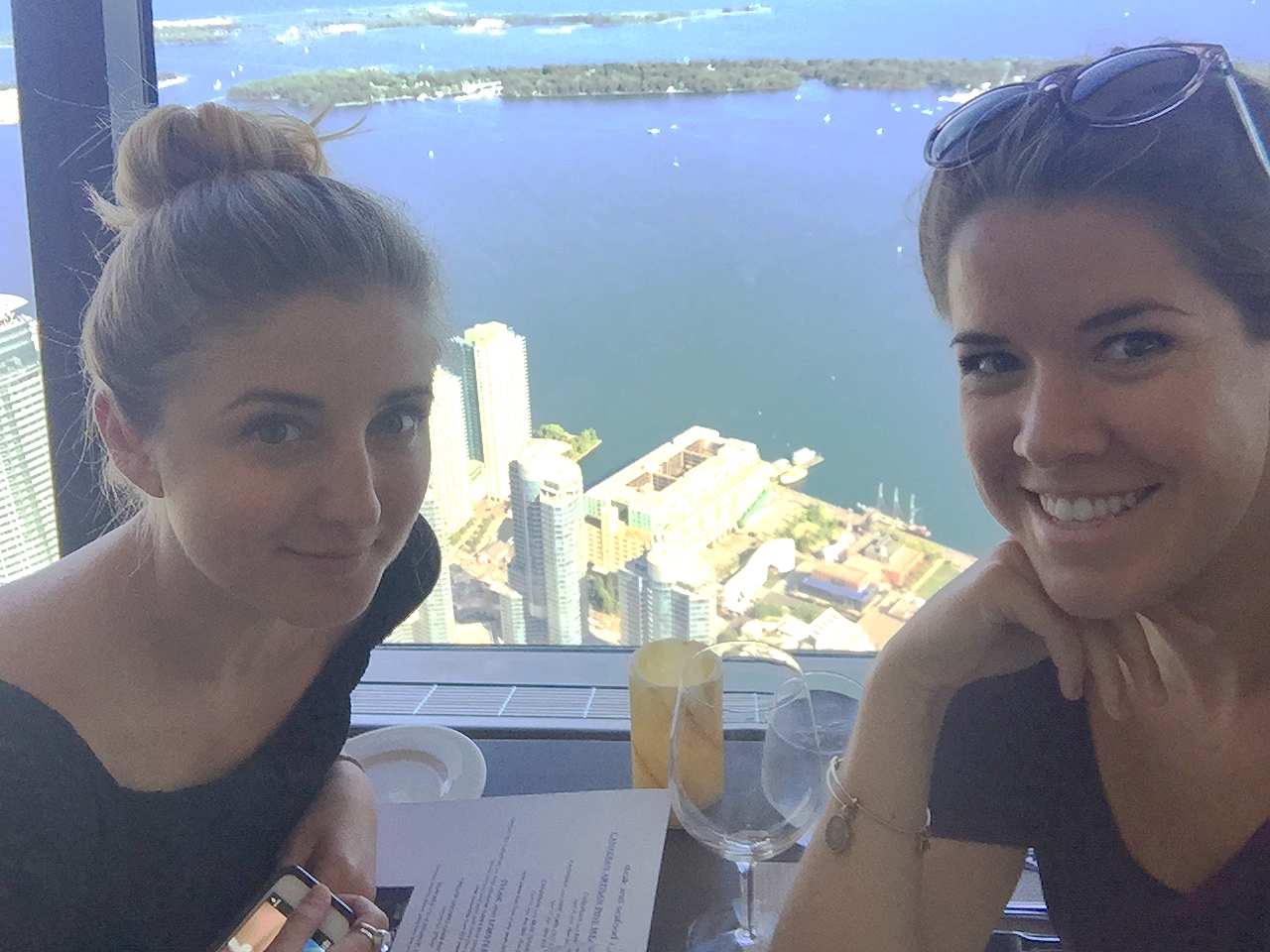 Following dinner we hopped on a couple citi bikes. Even at the lowest seat setting, it was still a stretch for Katie to reach the petals. The city has several bike paths and is pretty pedestrian and bike friendly, but even still, we had a few near wipeout/collision incidents. Eventually we met up with another friend, Alexa, who joined us at a neat jazzy/blues bar. Music and drinks were good but the crowd was weak. Some dudes invited us to join them next door at a Russian Soviet Vodka bar where they had bottle service and allegedly "knew the owner".
Before we knew it we were behind a glass wall on the main bar...in a vodka ice chamber...being offered shots of the best Russian vodka. The vodka was beyond intense. After some fierce djembe drumming and weird chanting going on, we decided to leave wondering what else happens behind closed doors.
After saying goodbye to Alexa and figuring we were now officially professional public transport patrons we decided to make it to the station just in time for the last service back to Kari's home. Boy, was this a mistake. It is literally like a maze. Luckily, a local over heard us about to go in the wrong direction and told us to follow him as he was hopping on the same train. After ten minutes of walking up and down stairs, through tunnels and town signs later we barely made the last train back to our car.
The next morning we bid farewell to Toronto and were on our way back into the States. Before we said good-day we stopped to check out the infamous Niagara Falls. The Falls were truly spectacular but was too tourist ridden, people everywhere. Good to see when driving through, but I am not sure I would plan a trip just to stay in this town. Seeing the tour groups on the boats next to the falls was insane, they looked like toy boats. This just made me think of how enormous the falls must have seemed from this angle. Thank you to my Aunt Susan who challenged us to make this stop, it was definitely mind-blowing.
After our land crossing and Sami getting reprimanded for taking video of a pretty good-looking customs officer walking by (whom she blatantly lied to, saying there was no way she would do that), we crossed through New York to make a pitstop in Northhampton, Massachusetts. Not a place I ever thought I would be, but the best places are just those.
Until then,
-S & K
Things we learned in Toronto:
Citi bikes are not ergonomically designed for someone of Katie's stature.

The subway there is literally a maze, and if you're a tourist, expect to get lost down there. Like, SO lost!

Russian Bars may or may not be cult hangouts.