PASSWORD: country
We made it to Michigan around July 15th and I'd say we are making some speedy progress through this country of ours. After staying in Chicago with Sami's family we trekked over to Michigan to pop in on my Aunt Lisa. I'm excited to stay with her and see life living on a farm... basically in the middle of nowhere. I rarely get to see my mother's side of the family because we are all so spread apart but it's nice to take some time and make sure we get to catch up :)
After a few wrong turn's we finally found the 'street' that Lisa says she lives on, more like dirt road with a barely visible sign. After a few Heys, I've missed you's, and you look great's, Sami and I started to look into what trouble we can get into. My Aunt Lisa and her husband Jim live on a farm that used to house horses, but they have been off the farm for almost a year now. BOOOOO.
Over the next two days, we have to find other 'Farm like' activities to fill our time. We start off trying to catch wild turkeys. Nope, didn't catch one. After this we annoyed Jim to show us how to drive his tractor. Easier than originally thought, it wasn't as speedy as expected. Check. We've driven through fields and fields of corn for almost two months now and have wanted to run through the fields like Jenny in Forest Gump. To our dismay, we have yet to find full grown corn fields as it is not harvest season, we make do with 7ft tall corn grass. Check.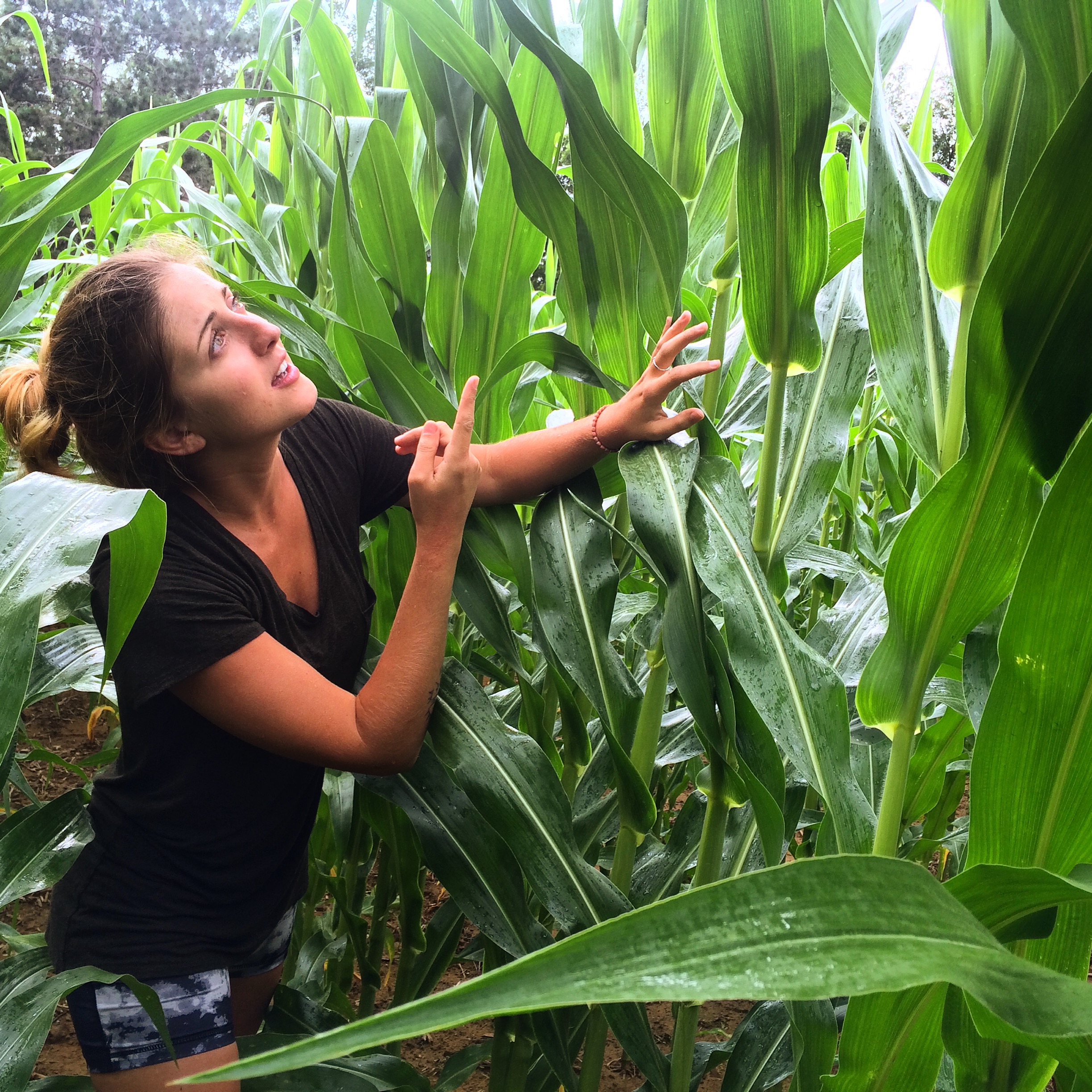 Next we decide to test out our shooting skills. This is Sami's first time shooting a gun and she is a bit apprehensive at first, but eventually eases into the hang of it. She doesn't necessarily have much beginners luck though unfortunately ;) Feeding cows, Catching lightning bugs, and hanging out with their adorable pup Teddy round off our farm adventure.
We end up staying an extra day because Jim thinks we need to change out our front drivers side tire. He says the tread is bald and we are better off finding a replacement. After much research we find a Yokohama tire finally that matches and have the tire traded out the morning we leave. While patiently waiting, we entertain the auto shop with our renditions of Dirty Dancing playing on the big screen.
Now keep this story in mind for a future blog ;)
Before moving into Canada again we pitstop in Ann Arbor to have lunch with my cousin Jenn. She is adorable as ever and i'm happy I get to see her on her turf. Until the next family reunion ladies!
Another country land crossing should be fun, but at least this time my taser is broken so we don't have to worry about smuggling that in.

Things we learned in Michigan:
Running through cornfields are amazing and also not amazing. Fun maze to conquer but whipping corn leaves hurt.
Driving a tractor is the same excitement as the 'it's a small world' ride at Disney World.
Amish boys enjoy sheep.