PASSWORD: jacket
Next stop was a little-known town in western Massachusetts called Easthampton. It's downtown blocks were quaint yet trendy. I'd actually been there years prior for a July 4th river float but few landmarks stood out as much of the area is wooded. We went to reunite with my gal pal from LA, Alexis. We stayed at her and her boyfriend's house in a little 2nd story guest loft. We made ourselves dinner and drank some craft beers before hitting the town. Alexis works locally and seemed to know everybody so we were treated well and probably over served. No complaints there.
This happened to be the peak week for popularity of the Whip and Nay Nay song, so we whipped and nay nayed all over town. Bar hopping turning to night crawling, and before we knew it, it was 4 am and we found ourselves at a house party with Alexis and her friends, playing guitar and sipping on some night caps.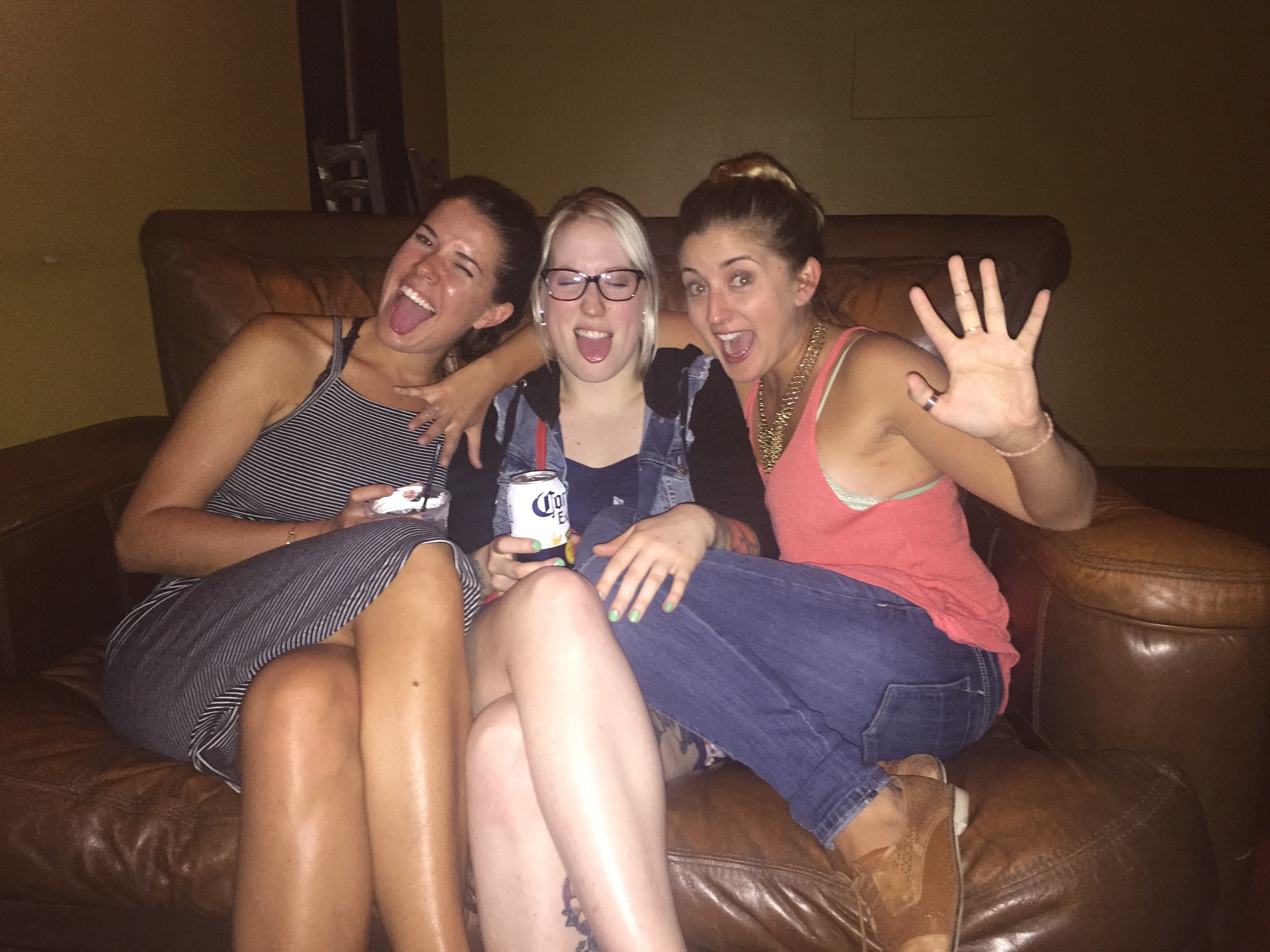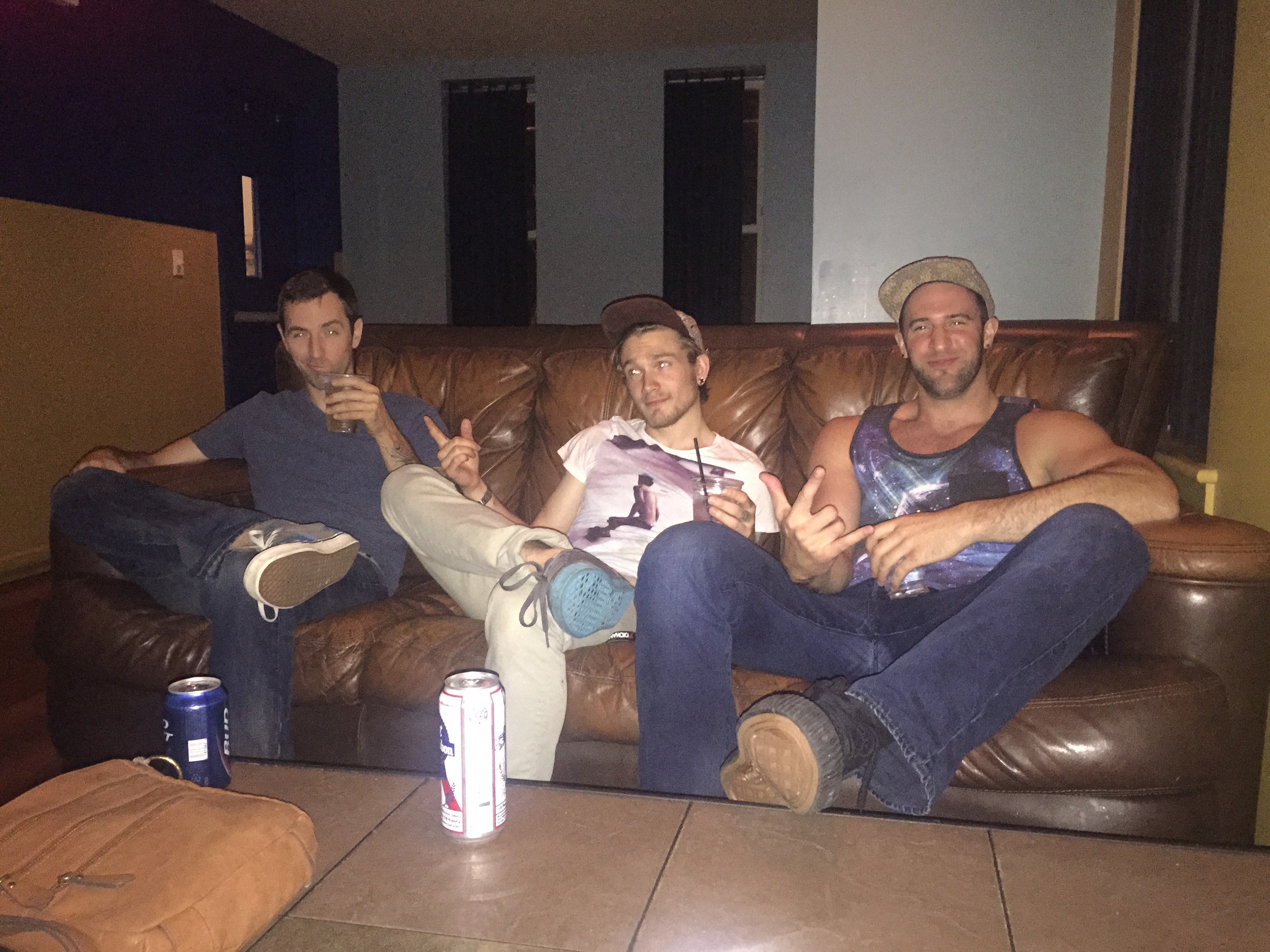 Hung over the next day we slept in and proceeded to brunch where Alexis was working. Pulling ourselves together Katie and I drove 40 minutes to visit the Yankee Candle Factory...they ended up being closed. Only originally planning on staying one night, the after-effects of alcohol had a mind of its own and driving hours to our next location didn't sound like a good idea. As night fell, we mustered up the energy to meet Alexis's 6'5", metal singing friend Rob at a cool spot-Tunnel Bar. The underground lounge was built in 1896 and travelers used the tunnel to board trains for far-off destinations. We ended up getting hit on by some preppy dudes who were nice but pretty lame... not much to write home about there besides a few free martinis.
We left early the next morning and made an un accounted for stop in Portland, Maine. Katie's mom and stepdad challenged us to meet them on their vacation and not wanting to tarnish our 100% challenges completed record-we accepted.
On our way up the coast of the Northeast we had someone in front of us at a toll booth pay for our toll. A little pay it forward action was a sweet reminder that people still care about eachother, even strangers. When we got to Maine we headed for the hotel to meet Katie's Mom so we could change and then head out for some fresh authentic Maine lobster. It was my first true Maine lobster experience and it WAS AMAZING.
The town was also having a Tall Ship festival so we did some tours on various vessels that had insanely long lines and ate seafood till our bellies were stuffed.
We had a great time crashing with Katie's parents but we were already falling behind of schedule and had to put the pedal to the medal. On our way out of Maine, around 6:30 AM heading southbound on the Highway, our brand new Yokahoma tire fucking exploded and almost killed us. Fortunately there were few people on the road as it was 6:30 in the morning on a Monday. We pulled over and a nice guy on his way to work stopped to help us… you would think since we had set out on a road trip, one of us would have learned or knew how to change a tire but that was not the case. Not only did we not know how but even if we did the spare we had in the trunk was flat. So the guy who stopped to help took Katie and the spare to a gas station to fill her up… the tire, that is (see what I did there? LOL).
The guy wanted nothing in return. SEE!! Good people really do still exist in the world. Or at least in Maine.
However, we were definitely going to miss the Ferry to Martha's Vineyard that morning. Took us several hours cursing out Yokahoma on the phone and sitting in a tire shop to get us back up and running…. Did we ever make it to MV? Guess you'll have to wait to find out :D
-Sam
Things we learned…
Even in July, jackets are required when you're as far north as Massachusetts and Maine.
Alexis is just a beautiful and as much a doll as she's ever been
Nothing beat the taste of fresh Maine Lobster… except fresh Florida spiny lobster of course ;)
Ferry's don't wait for nobody
Things we still haven't learned:
How to change a tire, lol